Profile: Robert Lemon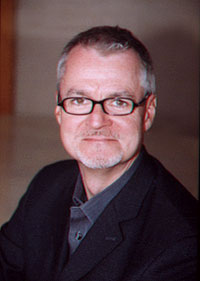 Download CV (PDF: 163 KB)
Relevant Links
AIBC
Vancouver Heritage Foundation
DOCOMOMO
APTI
City of Vancouver Heritage Program
Parks Canada
Robert G. Lemon MAIBC has had almost three decades of experience with heritage conservation in British Columbia. The firm of Robert Lemon Architect Inc. (est. 2002) carries on the work of Robert G. Lemon Architecture & Preservation (est.1984). From 1991 to 1996 Lemon was the Senior Heritage Planner for the City of Vancouver where he was involved in landmark building rehabilitation projects, the introduction of the current heritage legislation, and developed the city's transfer of density policy, Recent Landmarks program and Heritage Interiors initiatives. Lemon wrote the provincial Rehabilitation Standards and Guidelines and was co-author of the heritage provisions of the BC Building Code. He was a member of the working party for the federal Standards and Guidelines for the Conservation of Historic Places in Canada. He is the past chair of the Vancouver Heritage Foundation.
Much of the work of the firm is devoted to restoration, rehabilitation and heritage consulting. Lemon was the associated architect with Busby + Associates on the award- winning rehabilitation of The Architecture Centre in Vancouver. Recent projects include the rehabilitation of Christ Church Cathedral (with Iredale) and Coastal Church / First Church of Christ Scientist (with Busby Perkins and Will) in Vancouver, as well being the heritage consultant for the renewal of the downtown YMCA (for YMCA / Concert Properties with Endall Elliot Architects / Stantec). The firm has worked on the rehabilitation of the Hotel Georgia, both the 1998 rehabilitation (for Allied Holdings / Bing Thom Architects) and the current proposal (for Delta Land / Endall Elliott Architects). Current projects for Jameson Developments with Walter Francl Architecture include Jamesons House and the Wing Sang building in Chinatown.
The firm also specializes in a range of custom residential work involving renovations and new construction.